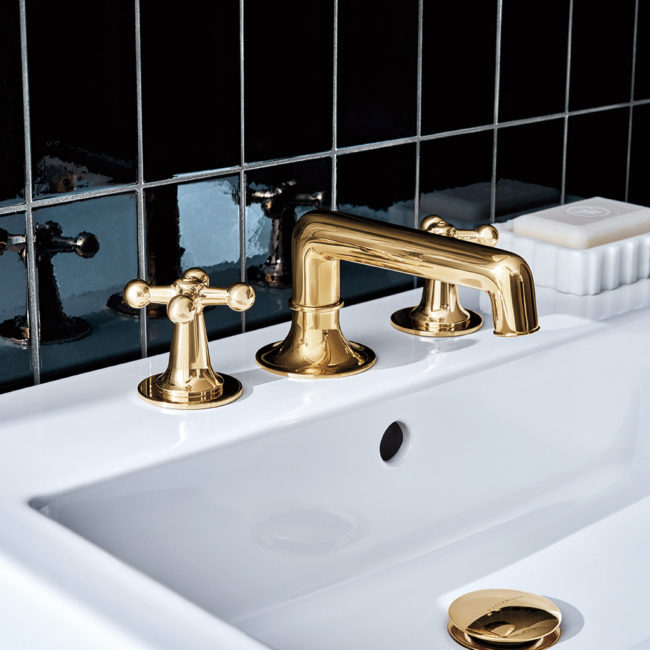 The Dash low profile spout changes the look of the faucet. Although it shares some of the same elegant lines and the lever, the look and feel is entirely different.

The Dash family of fittings is new to our Waterworks assortment. Its design is intended to reflect simplicity and elegance with a "dash" of whimsy that is both transitional and fresh. It is a stylish solution that works well in many baths, functions perfectly and is manufactured with the highest quality materials and finest craftsmanship.
When we started the design process, we were looking for a sister to Henry, our highly successful Bauhaus-inspired faucet. We meditated on our design priorities endlessly. What would Henry's partner look like? What were the salient design icons that could be reinterpreted with a softer style? In the end, Dash became its own thing; a pared-down look, gentle curves, minimal details. While it nods to industrial, it is the versatility of the design and the spare silhouettes that makes our Dash so special.