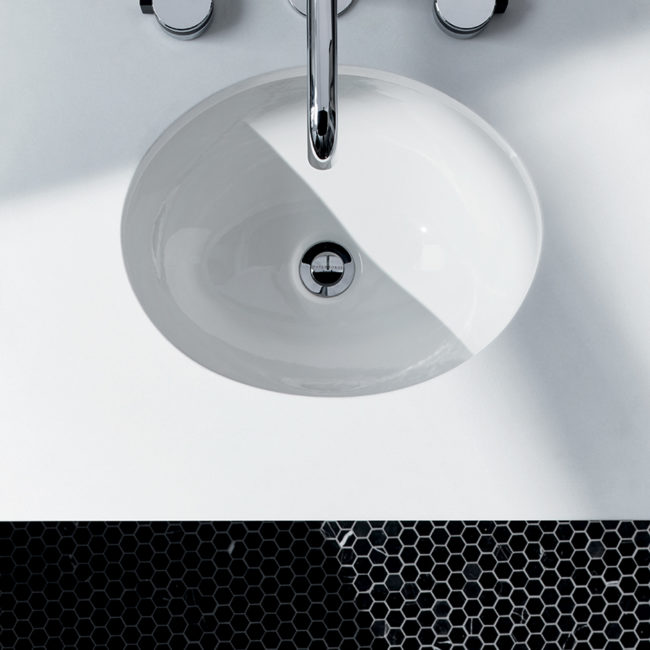 Decibel is the newest addition to the Studio family of fittings.. Sleek contemporary design in three finishes and elegant details.

We are very excited to share our new Waterworks Studio sales tool. The special attribute of Waterworks Studio is that the entire collection is in stock and ready to ship. You can easily mix and match from all parts of the collection to create your own personal bath retreat.
Within the collection you will find many new introductions, including a new fittings family, Decibel. This word is derived from the source of its inspiration: vintage stereo and hi-fi equipment.
The spout takes its cues from the balancing elements of the tone arm of the turntable used to play records. The lever handle repeats the theme of the tone arm. However, the cylinder handle was inspired by the control knobs on the tuner or amplifier. It is unusual in its use of two colors, and both the lever and round handle float slightly off the surface. This adds a little height while lightening the profiles.
Decibel is a graphic collection, both contemporary and mid-century modern with minimal details. The entire family is manufactured with the same attention to craftsmanship and quality you will find in all Waterworks products.
Contact Waterworks to request your copy of the Studio catalog. It will simplify the decision making process for your next project.