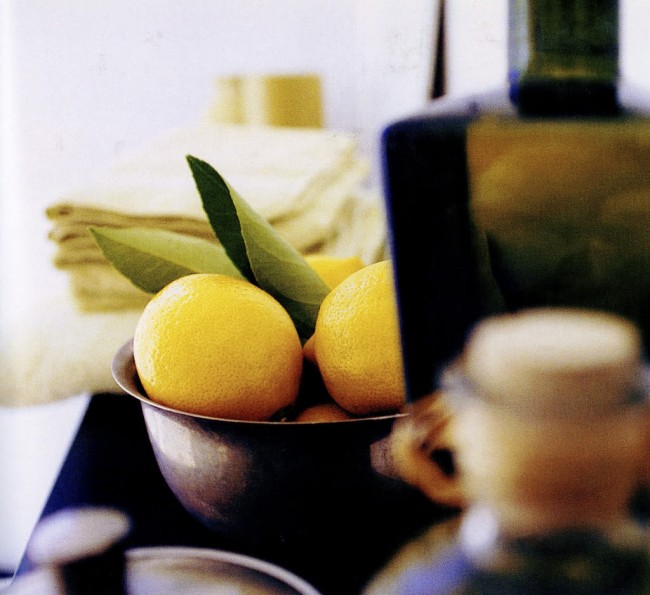 The fresh scent of citrus is a neutral fragrance suitable for men or women. It is light and uplifting.

Bathing and showering are rituals that engage the senses; they calm or invigorate, they purify or cleanse. The delicious warm water penetrates and relaxes muscles, increases circulation and smoothes the skin.
The addition of essential oils—or aromatherapy—to the experience renders bath therapy for a variety of discomforts. Herbal baths can ease headaches or cramps, restore the skin's moisture and relieve fatigue.
Throughout history, bathing was thought to promote general good health and longevity. I love the term "taking the cure". In the 17th and 18th centuries, doctors and chemists analyzed the waters at spas and were convinced that therapeutic baths contained minerals that were effective against a myriad of illnesses and relieved disorders caused by intellectual exertions.
There are many ways to relax stressed, weary minds and bodies. The addition of salts and scrubs, aromatic soaps with grapefruit, rose, lemon, lavender and honey scents, moisturizing gels or exfoliates adds to the restorative experience of the bath.
A long bath or shower can be a fragrant and soothing luxury. We, here at Waterworks, are really excited to introduce our new collection of bath products to add to the enjoyment of your bathing ritual and to complete the bath experience. Lemon or lavender, soap or shower gel, all will leave you feeling refreshed and smelling divine.
A small investment in a candle or great smelling soap will leave you feeling like you have had a quick trip to the spa. The new Waterworks collection of Apothecary may just take you there.
Next week is Thanksgiving and I am off to Washington D.C to spend time with my family, so The Perfect Bath will take a week off. We are working to resolve the picture loading issue – please let us know if you are still facing any difficulties.
Barbara
bsallick@waterworks.com