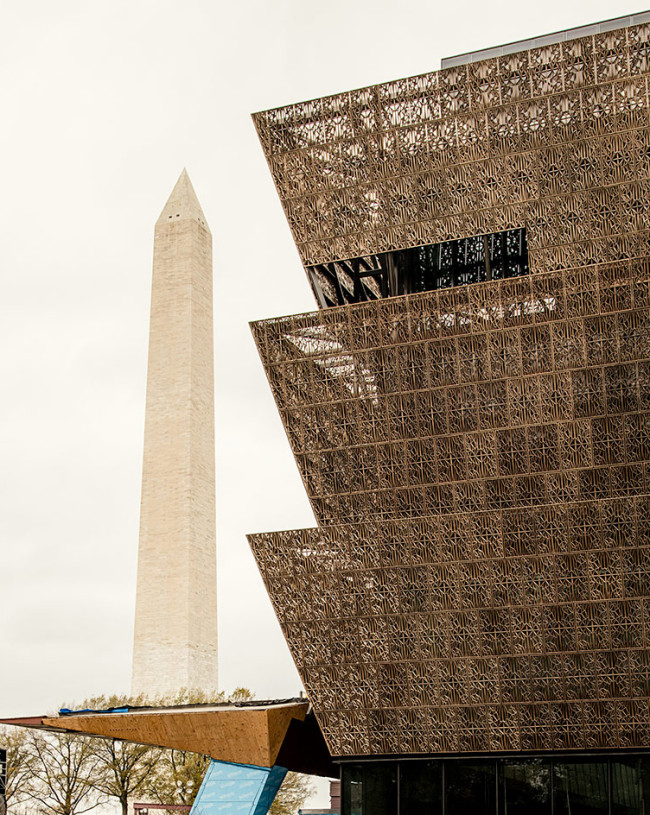 Designed by David Adjaye of the Freelon Adjaye Bond/Smith Group, London.This textured surface is on the new Museum of African-American History and Culture on the Mall in Washington, DC.

We are continually inspired by texture and the way something feels — rough, smooth, three-dimensional. It's an important visual design element we look for in objects, fabrics, architecture and paintings.
On a recent trip to Miami I had an "aha moment": All of the new building developments in the Design District (the location of our Miami Waterworks showroom) use forms of texture for their exteriors. While those particular buildings were not the inspiration for our Architectonics textured tiles, it is clear that texture is in the air.
The most familiar textures are those found in fabrics. From woven linen to crewel embroidery, brocade to chenille, grasscloth to pique, our eyes love surface quality. Ceramic tile is not a common place to apply texture, but we found that glaze and texture are great companions. Glaze melts during the firing process and creates color variations on the surface of a textured tile. And when the tile is installed vertically with light reflecting off the surface, the beauty of the texture is amplified.
Included in the Architectonics launch are several three-dimensional designs, as well textured surfaces. Additionally, we love furniture that uses nailheads to add interest, so we took that idea and transferred it to tile. The compound effect of looking and feeling a surface should be a sensory priority. Textured ceramic tile is a promising new direction for the bath that most instinctively echoes the furnishing style at work in the rest of the house.